Interpretation:
The following by using the graph has to be determined.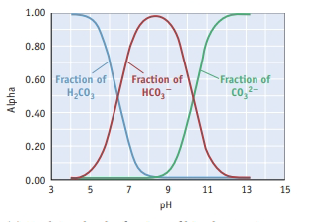 The fraction of bicarbonate ion, , rises and then  falls as the pH increases has to be explained.
Concept introduction:
The pH is the unit of measurement for determining the acidity or alkalinity of a solution.
The mathematical definition of pH I negative logarithm of the molar hydrogen ion concentration is .