(c)
Interpretation:
The molecular-level diagram of the solution after the reaction has taken place is to be drawn.
Concept Introduction:
The reaction in which two ionic molecules, with their corresponding cations and anions, exchange their counter ions resulting in the formation of two new compounds is known as double displacement reaction. The reaction mechanism can be shown as,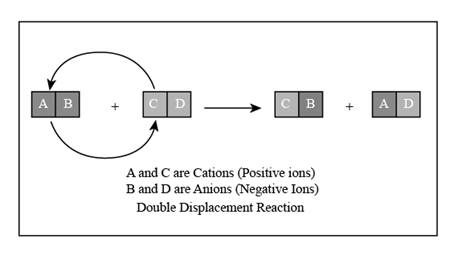 Figure 4.