Graph:
Use the online graphing calculator and draw the graph of and as shown below in Figure 1.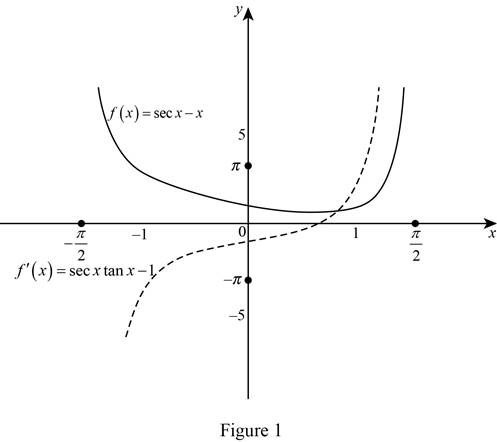 Observation:
From Figure 1, it is noticed that,
If is positive then is increasing function.
If is negative then is decreasing function.
If crosses the x axis , then is local extrema (that is, local minimum or local maximum).
Therefore, it can be concluded that the derivative of the function is reasonable.