The function as calculated in part (a) is,
Sketch the graph of above function as shown below.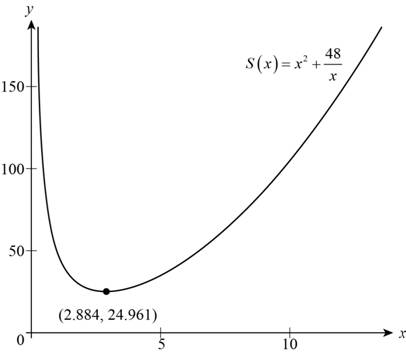 Figure (1)
Observe from the graph shown in Figure (1) that it attains minimum value at
Length of square base is for minimum surface area.
Height of box as calculated in terms of length of base in part (a) is,
Substitute for x in above equation and solve for h.
Thus, the length of square base of box is approximately and height is .