Given information : the function is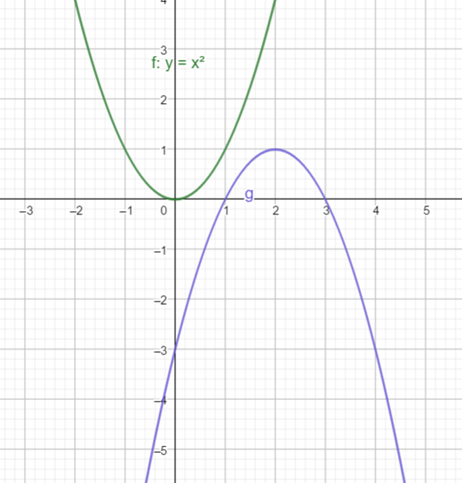 Form the above graph it is observed that the graph of the function of g is the graph of shifted unit right and then reflected in the x -axis and then shifted unit upward.
Use the definition of the horizontal and vertical shifts and reflecting of graphs,
Then for the function of gsubstitute x by in the function then multiply by -1 and then add .
Hence, the function .