Given information : Use graphing device to graph the function .
Graph : Sketch the graph using graphing utility.
Step 1: Press WINDOW button to access the Window editor.
Step 2: Press button.
Step 3: Enter the expression which is required to graph.
Step 4: Press GRAPH button to graph the function.
The graph is obtained as: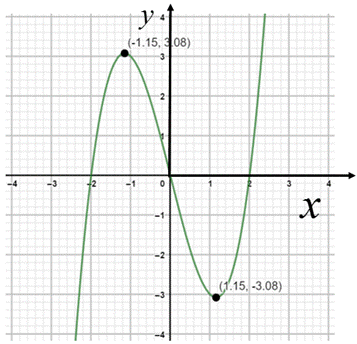 Interpretation :
From the above graph, it can be observed that the domain of is and the range is .