Given function:
Calculation: Use graphing device to graph the function .
Graph : Sketch the graph using graphing utility.
Step 1: Press WINDOW button to access the Window editor.
Step 2: Press button.
Step 3: Enter the expression which is required to graph.
Step 4: Press GRAPH button to graph the function and adjust the windows according to the graph.
The graph is obtained as: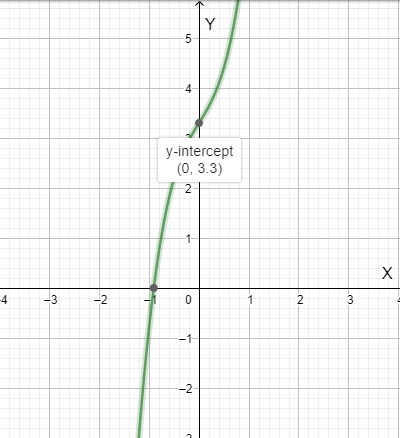 As we see that the graph is cutting the axis just one time. Therefore, the function is one to one function.
Hence, the function q(x) is one to one function.
Interpretation:
If some horizontal line intersects the graph of the function more than once, then the function is not one to one.