Graph:
Given that, .
Here, the left hand limit and the right hand limit of are not the same.
Hence, the limits, does not exist.
Moreover, according to the given conditions the graph must contain two points such that (0, 2) as and (4, 1) as .
Thus, the possible graph of is shown below in Figure 1.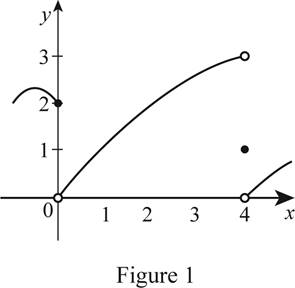 In Figure 1, open dots indicate that the points are excluded.