A graph is given which shows the vertical acceleration of the ground from an earthquake as measured by a seismograph.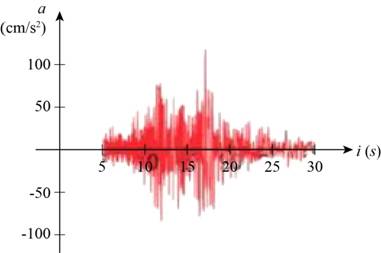 Figure (1)
Locate the local maximum point to find the time at which earthquake had the maximum intensity.
The value is local maximum value of function f if when a is near to x.
From the Figure (1), it is noticed that the value of acceleration is maximum between seconds and seconds.
The acceleration is more than at time near 17 seconds.
This is the point of local maximum.
Therefore, the maximum intensity of the earthquake was reached after 17 seconds.