Take the time (t) in the x-axis and the outdoor temperature (T) in the y-axis. Note that the time and temperature will not take negative values.
On a typical spring day, the temperature will be high during late noon and low during midnight. Therefore, the rough graph of the temperature on a typical spring day over the time (t) is shown below in Figure 1.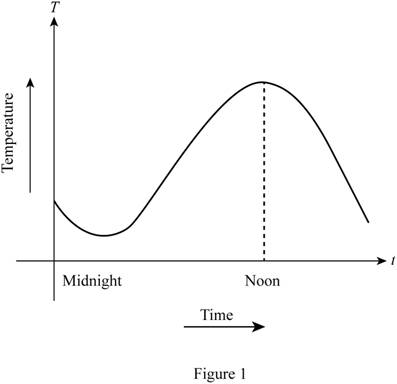 Note that an outdoor temperature depends purely on the location. So, the graph will vary according to the location.