Rewrite the given equation as (1)
In the equation, , the slope is 0.0417D and the c-intercept is 0.0.417.
Given that the dosage of the adult (D) is 200 mg.
Substitute in the equation (1) and obtain the appropriate dosage of a child as follows.
Thus, (2)
Therefore, the slope is 8.341, which represents the average rate of change of the dosage in mg. The dosage is calculated for a one year old child.
The graph of c is shown below in Figure 1.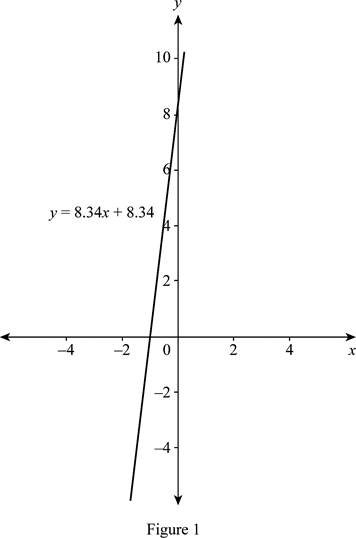 From Figure 1, it is observed that the graph of c is a straight line as the function is linear.