Consider the function.
The graph of the above function is shown in figure below.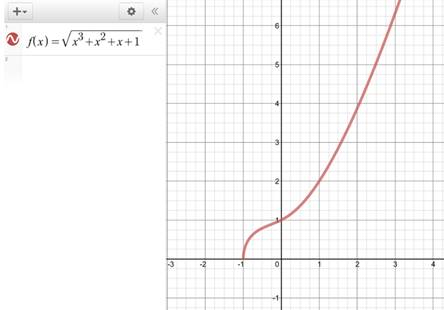 Figure (1)
In the above graph, no horizontal line can be draw that intersects the graph more than once.
Thus, the function is one to one function.
To get the inverse replace the with and vice-versa in the given function.
With the help of CAS the solution obtained is,
Also,
And,
The two different solutions are not valid because they contain that makes them non-rea; solutions
Therefore, the inverse function is .