Given:
The given graph is: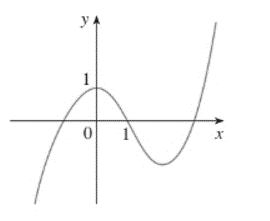 Calculation:
As it isnoticed a couple of things. First, function f has zeros at .
This means that will not defined in those points. The function will have vertical asymptotes at these points.
Next, where is increasing on and is decreasing. Also, where is decreasing, is increasing,
So increasing on and decreasing on .
Also, where is positive, is positive as well. And where is negative, will be negative.
Now, it is enough information to draw the graph. First, draw asymptote and then use interval of monotonicity and signs to plot a graph.
The graph is: