Given information:
The given function is,
Consider the given equation,
The above equation is valid only when,
Thus, the domain of the given function is all real numbers .
Consider the graph of the given function,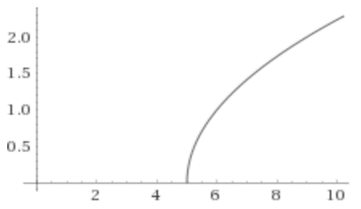 Since the graph is passing above x axis. So, the range of the function is all non-negative real numbers.