The rough graphs of the functions are drawn and shown below in Figure 1.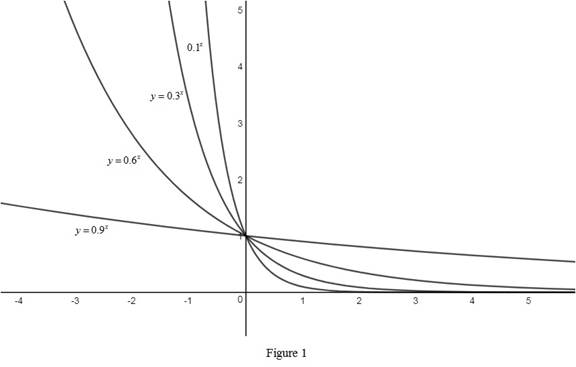 From Figure 1, it is observed that the graphs of the exponential functions whose base is greater than 0 but lesser than 1 are passing through the common point (0, 1) as any number raised to the power 0 is always 1.
Also, notice that the graphs approaches 0 as x tending to and approaches as x tending to . Therefore, the graphs are monotonically increasing.