The voltage varies from 0 to 100 in 25 seconds.
Therefore,
Therefore, the ramp function becomes,
The switch is turned at t = 7 seconds
That is, the time
Therefore, the formula for in terms of after is,. .
Thus, is transferred to the 7 units to the right of the ramp function.
The function, can be written as, .
Use online graph calculator and draw the graph of as shown below in Figure 3.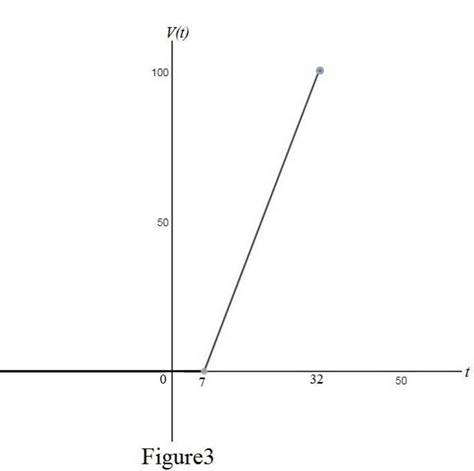 From Figure 3, it is noted that the voltage reaches to 100 in 25 seconds.