Given:
The speed of the ship is 30 km/h.
The distance between the ship and shore is 6 km.
Diagram:
Draw a rough diagram to indicate the positions of the ship, lighthouse and shore as shown below in Figure 1.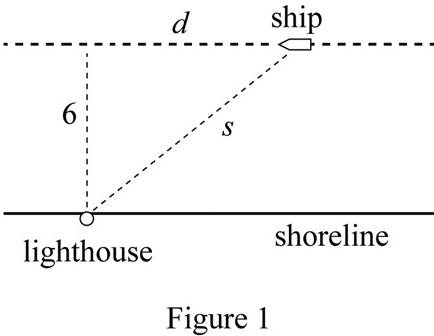 Consider the right triangle from Figure 1.
In order to find the distance s, use Pythogorean theorem.
Therefore, the distance between the light house and the ship as a function d is, .